Informace k semináři
Ceny semináře
| Cena při platbě do | Základní |
| --- | --- |
| 31/3/2019 | 380,70 € |
| 30/4/2019 | 400,00 € |
| 31/5/2019 | 419,20 € |
| 21/6/2019 | 438,40 € |
Místo na semináři máte zajištěné až po úhradě platby. Splatnost objednávky je 3 dny.
Date:
21–23 june 2019
Místo konání:
Výukové prostory, Dělnická 54, Praha 7 Informace o místě:
The Eight Extraordinary Channels are the basic template of life; the conduits of Jing – the hereditary essences of humanity. They regulate physical, mental and spiritual development throughout life; from the meeting of sperm and egg at fertilization, until death
The Extraordinary Channels also enable the body to deal with severe and unforeseen illnesses, which cannot be dealt with through the regular channel network.
When the Jing-Luo (the main and connecting channels) are filled to overflowing, the perverse Qi is diverted to the Extraordinary Channels… thus the person is saved from certain death. Nanjing 27
The Extraordinary Channels save the person from "certain death", but at the cost of stagnation of perverse Qi, corrupting the Jing, creating deep and chronic imbalances between Ying (constructive) and Wei (defensive) Qi. These are the autoimmune diseases – where the body attacks itself.
Among the topics discussed are:
1This seminar will explore the pathogenesis and treatment of autoimmune disorder
2 An extensive overview of the Eight Extraordinary Channels- their physiology and pathologies, trajectories and meetings.
3 The energetics of specific points relevant to auto-immune disorders.
4 Unique diagnostic body and pulse techniques.
5 Treatment strategies and protocols for a wide variety of auto-immune diseases
6 Clinical examples and "hands-on" practical exercises
Kdo může na seminář přijít:
Podle zaměření

studenti 3. ročníku Akupunktury
absolventi studia Akupunktury
praktici TČM
akupunkturisté
maséři dle úrovně znalostí
Podle úrovně znalostí

znalost lokalizace akupunkturních bodů
základy syndromologie a diagnostiky
víte co člověka trápí, a víte jak pomoci akupunkturou
studujete nebo máte za sebou 3. ročník studia Akupunktury.
Lecturer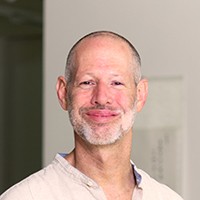 Rani Ayal
Rani Ayal has been practicing and teaching Chinese Medicine since 1988.
Initially trained in Japan in Shiatsu and Meridian style Acupuncture, he returned to Israel to complete his studies in TCM acupuncture and herbal therapy, Qi Gong and nutrition. Rani then continued his training in Constitutional Acupuncture - the Five Phases and the philosophy of Heavenly Stems and Earthly Branches- under Master Acupuncturist Joan Duveen, who continues to be his mentor to this day. Former head of Acupuncture at Sourasky Medical Center in Tel Aviv and chairman of the Israeli TCM association, Rani maintains a full-time clinic for adults and children, treating over 120 patients a week. Rani is co-author of an upcoming book on the points of acupuncture - the "Gates of Life" and lectures frequently in Israel and internationally.